Camp Hilltop Facilities
Camp Hilltop's grounds are the perfect setting for a summer of fun. We offer a secluded and safe environment on over 500 acres of beautiful rolling hills, green pastures and waterfront. In addition, there are another five hundred acres for hiking, biking and horse trails.
Camp Hilltop's facilities support many individual and team sports, performing arts, crafts and unique activities. From go-carting to a photography studio to a climbing wall and ropes course, adventure is waiting for you!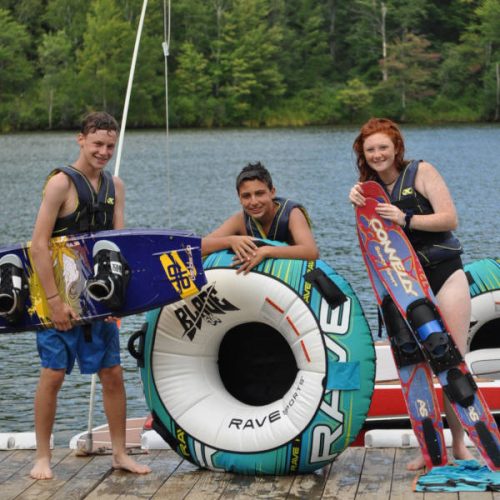 Waterfront
Camp Hilltop fronts a private lake which means you get to cool off and have fun on the water. Skiing, sailing, swimming and all the toys that go with enjoying the water.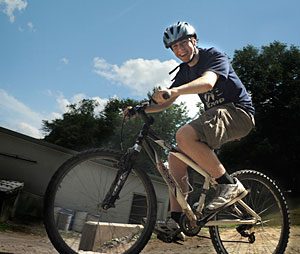 Trails, Trails, Trails
We have over 500 acres of trails for hiking, biking and riding horses. Camp Hilltop is a secluded, safe and beautiful open air environment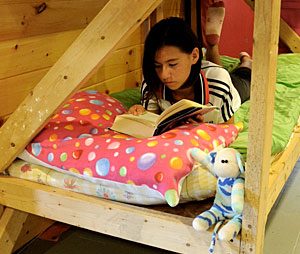 Cabins
Our cabins are cozy, comfortable and clean! Nothing beats the feel of a camp cabin that feels like home and allows friendships to blossom.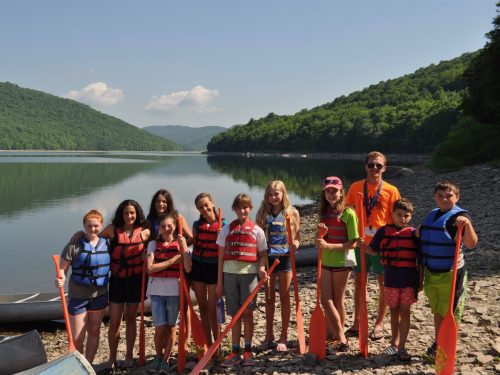 Open air
Camp is all about being connected to the outdoors and enjoying fresh air while you play, relax and have fun. Our facility has plenty of space and activities to fill a summer with fun.
---
Take a virtual tour of Camp Hilltop
Check out all he areas of camp in a 360 degree virtual tour
---
NEW TO CAMP?
Learn more about our FIRST TIME CAMPER PROGRAM