First Day at Camp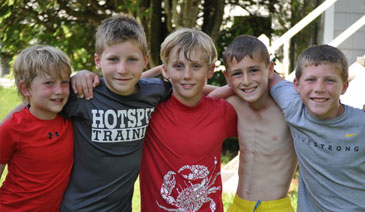 The first day of camp can be an anxious time for everyone whether they are counselors, returning campers or first time Hilltop campers. To help with the transition and start the fun, we'll get you involved and active right away!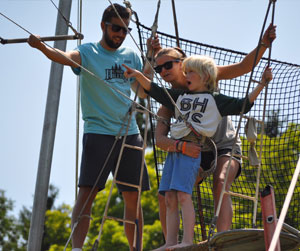 When you arrive at camp, you will be shown to your bunk, where you'll meet your cabin counselors and fellow cabin-mates. There is time for you to make your bed, unpack and get settled. This is where you'll start to make friendships with your bunk-mates that can last a lifetime. After lunch, each cabin will sit down to get to know each other and discuss the cabin guidelines and camp rules. Then you'll go on a camp tour, check in with the Wellness Center and go to swim evaluations to get your buddy chip for waterfront activities. Sundays are also the time when campers pick their four intensives for the week. 
After a good dinner and a sing-along at campfire, you will be ready for a great night's sleep in a place that is quickly beginning to feel like home.