Camp Hilltop Staff Information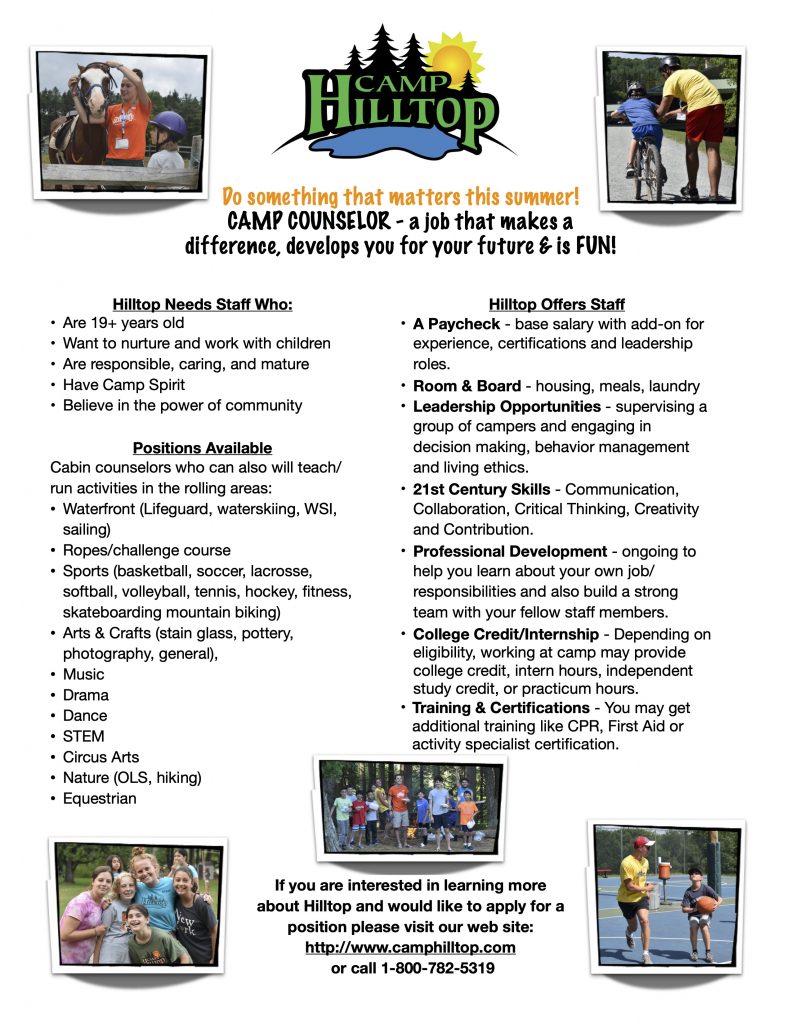 COME JOIN THE CAMP HILLTOP FAMILY!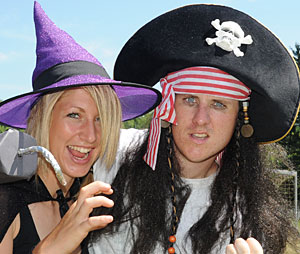 Parents entrust us with their most valuable possession, their child. We know the best way to ensure a child's safety and happiness at camp is to hire responsible and mature counselors, who want to work with and nurture children.
The rewards are great! In a span of eight weeks, you will be a camper's mother, father, friend and counselor. You will lead by example rather than mere words. You will have the opportunity to make a positive difference in a child's life. That in itself is exciting! You will also have the chance to build lasting friendships with the campers, and also unforgettable experiences with other staff. Camp is all about building positive and lasting relationships.
PROGRAM
Camp Hilltop offers a very diverse program and set of activities. With so many activities, we need staff that not only have a desire to impact children but also have specific skills, experience or certifications in one or more of the activities we offer.
LOCATION
Camp Hilltop is located in Hancock, New York, a small town on the edge of the Catskill Mountains, just two and a half hours from New York City.
CLIENTELE
Camp Hilltop is a private/independent camp. Our campers are boys and girls from ages six to sixteen. The majority of our campers originate from New York, New Jersey, Connecticut and Pennsylvania but we host campers from across the United States and around the world. Camp Hilltop includes a terrific mix of people willing to enjoy and share their experiences and cultures.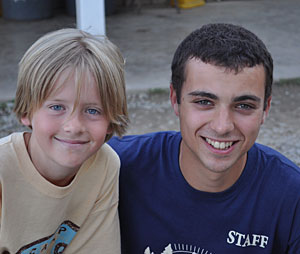 STAFF SALARY
Camp Hilltop offers competitive salaries commensurate with background, experience and certification. In addition to your salary, you will receive room, board and laundry service at no charge. Also, please note, Camp Hilltop permits tipping. In the past, some Counselors have received as much as $500 in gratuities (tips) from campers' parents. This is not required from parents and is done only because of their desire to say thank you for giving sincere assistance to their children.
SEASON SCHEDULE
Our camp season for staff consists of one week of orientation and eight weeks of camp. During orientation, we get to know each other, spend time learning more about camp life and preparing ourselves and the grounds for the arrival of our campers. Our camp season lasts for eight weeks with campers staying for two, three, four, six or eight week sessions. We provide a staff party at the end of our season, which gives us time to say one final thank you and to celebrate a job well done!
POSITIONS
Each summer we have a variety of positions at Hilltop including: Counselor, Nurse, Kitchen, Maintenance, Head Counselor, Program Director, Director of Special Days & Evening Programs, Ropes Director, Waterfront Director, Horse Director, Sports Director, CIT Director, Performing Arts Director and Art & Crafts Director.
SKILLS
Each summer we look for staff that have skills/experience/certifications in the activities that we run at camp. Please click HERE (Activities list link) to view Hilltop activities. If you have a special skill that is not listed, we would be happy to discuss if it would be a good addition to the Hilltop program.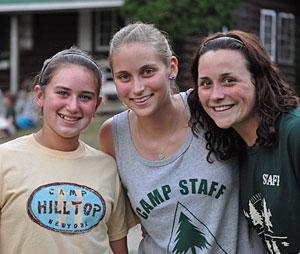 HOW TO APPLY
If you are interested in pursuing employment with Camp Hilltop, please fill out the staff application. You may also contact us for a paper application. We will contact you soon after we receive the completed information.
What Being a Hilltop Counselor Has Done For Me
By Chris M.
Becoming a camp counselor really opened my eyes and made me aware that not everyone sees the world the same way I do. Everyone at camp is unique in their own way and being able to tie all of the differences together is what makes Hilltop such a magical place.
During my three summers at Hilltop I was challenged in many different ways, whether it was on the Ropes Course, in the cabin, working with individuals from a different country or just challenging myself to become the best counselor I could be. Being able to overcome these challenges has fulfilled my expectations of what I personally wanted to accomplish at Hilltop. I have grown into a more well rounded individual. I have also gained more confidence, self-esteem, patience, leadership and team working skills, creativity, and knowledge of the world around me.
Becoming a camp counselor has changed my life significantly and through the training I received at Hilltop I can be confident when making decisions that effect others and myself.
Being a Hilltop counselor is an opportunity I would not let pass you by. It has been incredibly valuable in helping me grow into the person I am today.