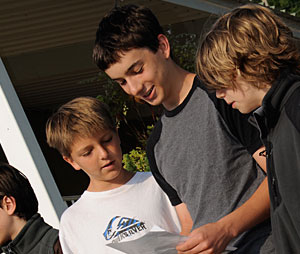 The CIT Program
What is a CIT?
A Camper In Transition (CIT) is a camper gaining exposure to staff responsibilities and training in hopes of someday becoming a counselor.
How Do I Become a CIT?
CITs are campers who have attended Hilltop and been exemplary campers, showing tremendous spirit, initiative and leadership each summer. In the late fall, CIT applications are sent to those campers who qualify. The application must be submitted by the end of the year and notification of individuals accepted into the CIT program will be mailed by February.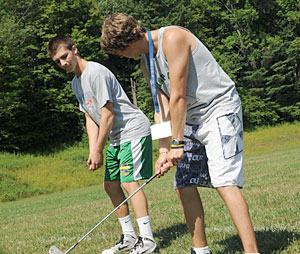 What is the CIT program like?
The CIT Director will be your guide. You will have weekly meetings to discuss your progress.
You will live in a cabin with the younger campers and assist the staff with the daily tasks and care of the campers and cabin.
You will participate in intensives as campers and be assigned to cabin activities to assist staff.
You will plan and run an evening activity every two weeks with your fellow CITs and designated staff overseers.
You will participate in all activities, special days and events in and out of the cabin.
You will spend a day assisting in the support areas of camp, such as the wellness center, maintenance or food service.
You will have the opportunity to spend another summer at camp learning about yourself and those around you as you face new challenges.
You must attend camp for four or eight week sessions.