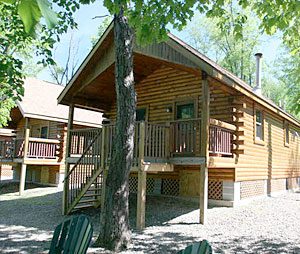 Places to Stay
The Hancock area has a variety of good places you can stay. Please be aware that the Hancock area is very popular during the summer months and we suggest booking well in advance if you would like to stay in the area. ALL THE MAJOR CHAIN MOTELS ARE IN BINGHAMTON (45 minutes northwest of Hancock)
MOUNTAIN HOLLOW BED & BREAKFAST
(607)467-2622
Newly renovated B&B. Located in Windsor NY just off of Rt. 17 at Exit 82, just 19 miles west of Hancock.
BLUESTONE INN
(570)224-6012
Equinunk, PA
Great County Inn, Nice folks about 30 minutes from camp.
SMITH'S COLONIAL MOTEL
(607) 637-2989
23085 State Highway 97
Hancock, NY
Just outside of town, clean, view of Delaware River.
THE CRANBERRY INN
(607)637-2788
38 West Main Street
Hancock, NY
Bed & Breakfast in the center of town.
UPPER DELAWARE INN MOTEL
607-637-1600
521 West Main St.
Hancock, NY 13783
Located 8 miles down the road in Hancock.
THE HANCOCK HOUSE
(607) 637-7100
Deposit, NY
Located 10 minutes from camp in the town of Hancock.
THE INN AT STARLIGHT LAKE
800-248-2519
Starlight, PA
Just over the border, beautiful lake and nice restaurant.
THE SOLITUDE INN
Rental Home
1670 Chamberlain Brook Road
Walton, NY 13856
Located in Walton, NY, 20 minutes from camp
LEONARD HILL HOUSE
(607)637-2555
Bed and Breakfast in Hancock. All rooms come with a continental breakfast.
WEST BRANCH ANGLER & RESORT
800-201-2557
Hancock, NY
They have both cabin and lodge rooms and a restaurant on site.
LIBERTY DAYS INN
800-329-7466
Rt. 17 West, Exit 100
Liberty, NY
This hotel is about 35 minutes from camp.
DELAWARE RIVER CLUB
(570)635-5880
Located one mile from Hancock, NY on the banks of the West Branch of the Upper Delaware River. Motel style lodging with both single and double unit suites.
DEPOSIT MOTEL
(607)467-2998
Rt. 17, Exit 84
Deposit, NY
Clean motel, nice folks, about 10 minutes from camp.
SCOTT'S FAMILY RESORT
(607) 467-3094
On Oquaga Lake and have various types of rooms and cottages. They offer many activities and offer excellent food.