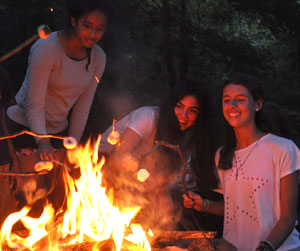 Camp Hilltop Trips
Hilltop provides a variety of fun-filled trips to meet all of our campers' needs.
Camp Trips
Many Hilltop trips are offered as part of the program with no additional fee. These trips are open to all campers and are offered continuously throughout the summer. These trips include hiking overnights, biking overnights, horseback riding overnight and one-day raft trips in the Cannonsville Reservoir.
Special Trip Program
Hilltop offers numerous trips to our campers that are not included as part of the camp program but are available for an additional fee. Trip descriptions and sign-up forms may be found on the Forms Dashboard in your Camp InTouch account in late April. Trips are filled on a first-come, first-served basis.
*Due to COVID restrictions no out of camp trips will take place during the summer of 2022.
The trips offered can vary each summer. Please check the summer schedule for this summer's offering. Trips can include any of the following: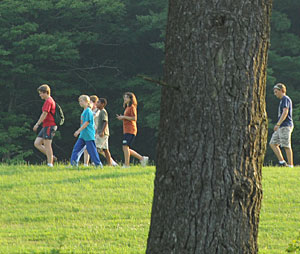 Open To Campers 7th Grade and Older
Dorney Park and Wild Water Kingdom
Hershey Park
Camel Beach
Mountain Creek
Open To All Campers
Baseball Games, Binghamton Rumble Ponies
Animal Adventure Park
Howes Caverns