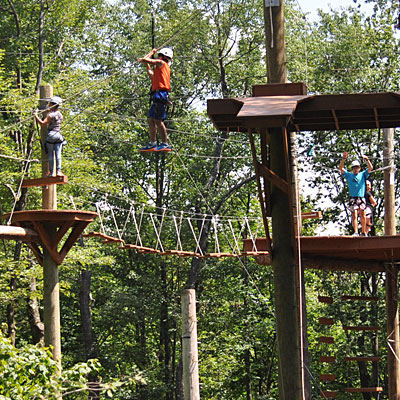 Camp Hilltop Facilities Rental
Camp Hilltop's facilities are available to rent for a variety of programs/functions outside of the nine weeks of Camp Hilltop. We are available for exclusive rental in the spring, late summer and fall months. The facility is available for day trips or extended stays.
---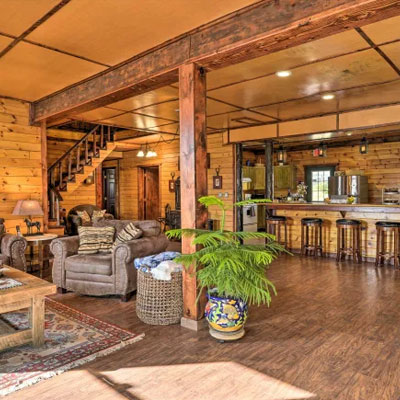 Lakeview Estates at Hilltop
Adjacent to Camp Hilltop, this fantastic, more intimate property, is perfect for weddings, family reunions and corporate functions or just a great vacation. Waterfront – Sleeps 25 guests, 9 Bedrooms, 4 Bathrooms, multiple sitting and activity rooms including hot tub, pool table and bar.
---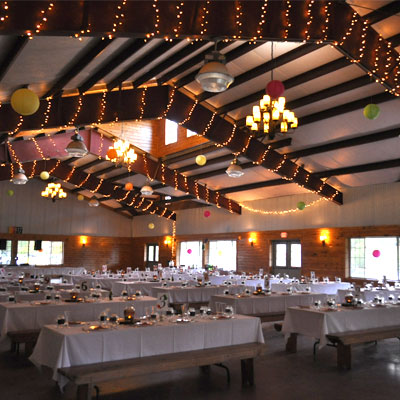 Weddings
We host single day or multi-day wedding events. You can rent our hall for a typical wedding or elect to have a full camp wedding experience where guests stay in our camp accommodations and can participate in activities while celebrating your special day! Call us for details. Our services include, housing, running activities and catering all meals.
---
Corporate/Organization Functions
A great setting for something different. We provide meeting space, design group enrichment activities and provide meals. Call us to plan your function and length of stay.
---
Group stays
We host many different types of group stays for adults and children. Typically your organization provides the leadership for your group and we provide maintenance, food service and run activities for your crew. Groups stays can be any length of time desired by the host.
---
Sports Training Camps
Over the years we have had the delight to host numerous High School sports training camps at the end of August. Generally a school sends in a team and your school has exclusive use of our facility to play and train.
---
Family Reunions
Want to get your large family together and catch up? We can host that for sure! All of the above applies
---
School Trips using the Outdoor Adventure Course
Bring your students to learn and grow in a safe and exciting outdoor adventure format. We accommodate team activities and can create elements designed to challenge the inner self!
---
If you have another idea for a get away to camp Hilltop please contact us and see if it is something we are interested in hosting.
For More information on any of these great opportunities please Contact Us.